Mini Furry Friends Portrait
Dogs, cats, bunnies, ferrets.... any of your furry friends hand-painted portrait is available by online order.
$75 per portrait including domestic shipping fee!! (in the United States)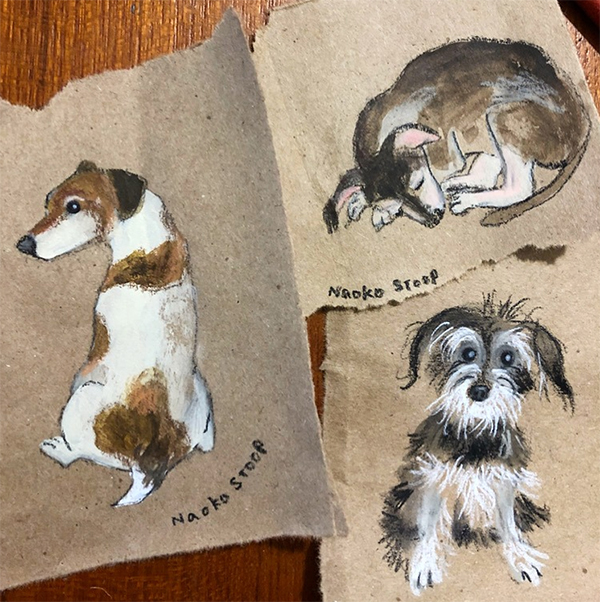 The portrait will be painted on a piece of randomly torn brown paper bag. The size varies but it will be a piece which fits in a 5"x7"clear bag. I am attaching some example photos of them. Picture how it would look with your own furry friend!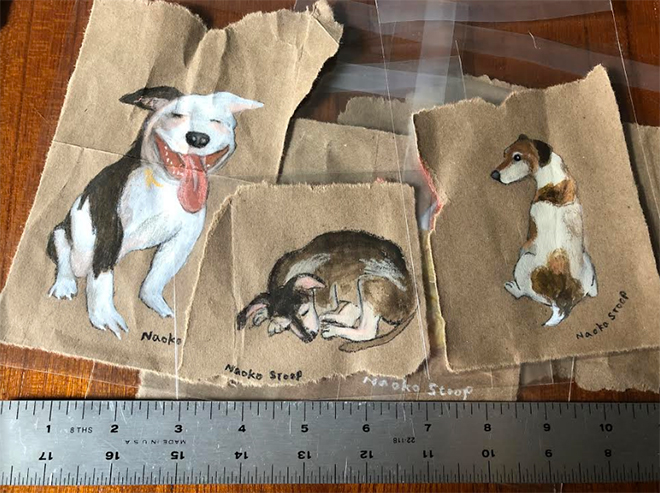 I can fit only one furry friend into a 5" x 7" portrait, but if you would like two or three friends in the scene, please let me know. I can arrange something larger for a different price.


But if you order two single portraits, I will give a discounted price of $125. (Two separate portraits, each piece having one furry friend.)


Shipping and handling fee is included for domestic mailing address in the US. (If you order two for $125, I will send them together in one envelope.) If you are not in the US, please let me know.


It will be sent in a flat envelope via USPS certified mail. I will send them within 3-10 business days unless I inform you of a delay- something that has never happened in eight years of selling on Etsy. I will send wherever the post person can reach, but I can not guarantee the arrival date as the post office may delay for reasons beyond my control. I will notify you once I ship your order so you can keep an eye on it. If you need express or special packing, please convo me!


I take only PayPal payment for now.


If this sounds good to you, please email me at naokosstoop@gmail.com ( this is not PayPal address, so please do NOT send payment here! ) Email two or more of your furry friend's photos (*IMPORTANT: WHOLE BODY SHOWN INCLUDING HIS/HER TAIL.) I will draw as I see your furry friend in the photo. You can send a few and I will pick one. Then I will let you know where and how much (in case you need larger size, etc.) to send the payment. I need about 3-10 business days from the day I receive payment.


The painting is as it is. I will do my very best💪 to represent your furry friend, physically and in spirit. Please hold complaints if it isn't exactly as you anticipated. 😅


No backing, no mounting, no frame included.


If you have questions, please let me know!!
Email:naokosstoop@gmail.com


Hope to hear from many furry friend's human owners!!
Thank you 💕🙏